Vegetable Pakora

Ingredients
250g gram flour
50g self raising flour
0.5 tsp red chilli powder
1 tsp garam masala
1 tsp tandoori masala powder
1 tbsp lemon juice
300g potatoes, peeled and cut into small pieces
300g onions, finely chopped
3 spring onions, finely chopped
6-8 spinach leaves, finely chopped
Handful of fresh coriander leaves
1 tsp chopped green chilli
1 tsp salt
Sunflower oil for deep frying
Method
Sift the gram flour and the self raising flour into a bowl. Add the chilli powder, garam masala, tandoori masala powder and stir well to combine.

Add the lemon juice then gradually add enough water to form a smooth batter that is thick enough to coat the back of a spoon. Set aside for 10-15mins.

Add all of the remaining ingredients except the sunflower oil to the batter mixture and mix well to coat the potatoes and onions.

Heat the oil in the deep frying pan until a breadcrumb sizzles and turns brown when dropped in (do not leave oil unattended).

When the oil is hot, carefully lower tablespoons of the batter mixture into batches into the oil and fry for 5-6 minutes or until pakoras are crispy and golden brown and the vegetables have cooked through. Serve with a dipping sauce.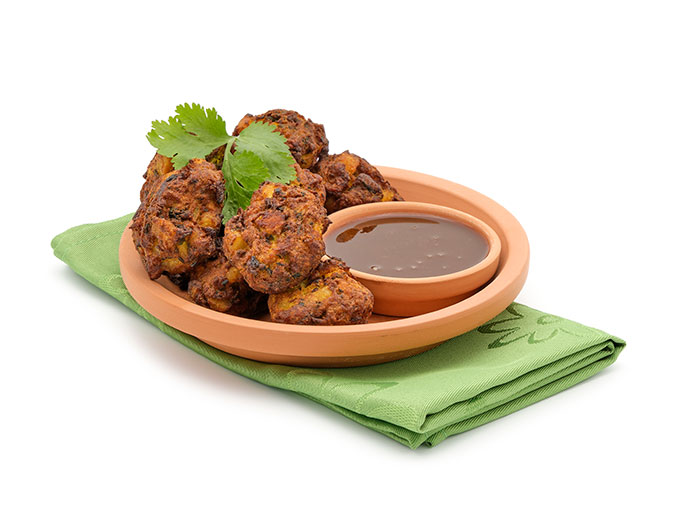 Easy
Cooking

West Dunbartonshire Mental Health Forum (WDMHF) offer easy cooking receipes for everyone. These recipes are easy to make and can help your mental health by eating the correct food.