Chicken and Chorizo Lasagne

Ingredients
350g chicken, cut into bite size pieces
1 clove garlic
120g chorizo, sliced 1cm thick and chopped in half
1 onion, chopped
Handful mushrooms, chopped
1 red pepper
1 tablespoon tomato puree
1 tin chopped tomatoes
1 teaspoon oregano
1 teaspoon mixed herbs
1 chicken stock cube, crumbled
1 pack cheese sauce
300ml milk 5 lasagne sheets Grated cheese for topping
Method
Preheat the oven to 180C/Gas 4. Fry the chicken and garlic until the chicken is browned then set aside.

Fry the chorizo and onion together until the onion has softened then add the mushroom, pepper and cooked chicken, tomato puree and chopped tomatoes, oregano and mixed herbs.

Bring the sauce to the boil and reduce the heat and simmer for 15-20 minutes until the sauce has thickened, sprinkle in the stock cube and allow to thicken further.

Make the cheese sauce with milk as per packet instructions. Layer the bottom of an ovenproof dish with 2 lasagne sheets or enough to cover the base, then layer half of the chicken and chorizo mix followed by half of the cheese sauce repeat this process until all the ingredients are used. Finally cover with the grated cheese.

Bake in the oven until the top is golden brown, for around 30-45 minutes.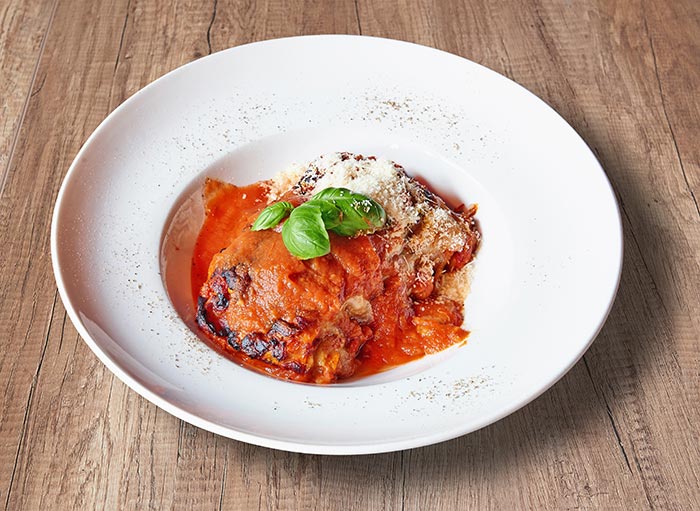 Easy
Cooking

West Dunbartonshire Mental Health Forum (WDMHF) offer easy cooking receipes for everyone. These recipes are easy to make and can help your mental health by eating the correct food.