Basic Pavlova

Ingredients
4 egg whites
2 tsp vinegar
200g caster sugar
2 tsp cornflour
Whipped cream
Fresh fruit
Method
Pre heat oven to 160 ̊C / Gas 3.

Beat the 4 egg whites with vinegar until stiff. Add 4 rounded teaspoons of the caster sugar and beat until the mixture looks dry.

Add half the remaining sugar gradually and beat until VERY stiff.

Remove the beaters, sift in the remaining sugar with the cornflour and fold in carefully with a spoon.

Cover an open tray with baking parchment, make a plate shape with the mixture on the tray and build up the edges with spoonfuls of the mix.

Reduce the oven temperature to 120 ̊C / Gas 1 / 2 and bake for around 20 minutes.

Let cool and decorate with the cream and the fruit.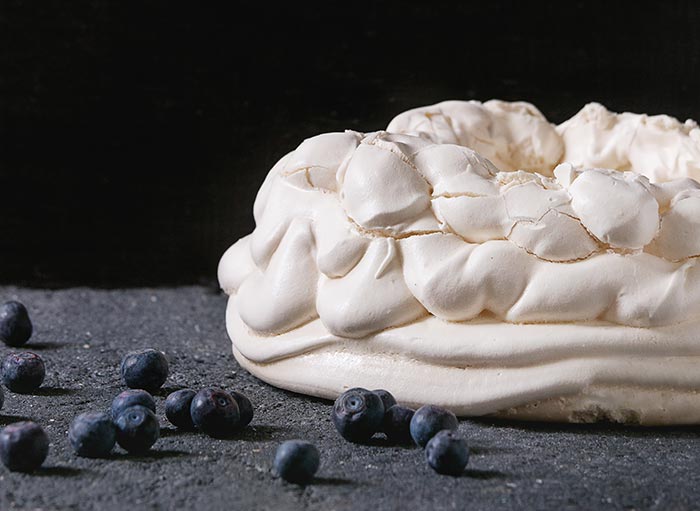 Easy
Cooking

West Dunbartonshire Mental Health Forum (WDMHF) offer easy cooking receipes for everyone. These recipes are easy to make and can help your mental health by eating the correct food.