How to Make Scones

Ingredients
250g or two cups or self raising flour
25g of butter or margarine
0.25 pint or half a cup of milk or sour cream
One beaten egg
Pinch of salt
Method
Pre heat the oven to 200C / Gas Mark 6.

Sift the dry ingredients together and then rub in the butter. Pour in the sour cream/milk and then add the beaten egg in the centre of the mixture and mix to obtain a soft elastic dough.

Turn out onto a floured surface and roll out to about 0.5 inch thickness. Cut out rounds with a cutter (or cup if no cutter). Prick the rounds with a fork.

Bake in the pre heated oven for 10-15 minutes or until cooked.

Serve with jam and cream.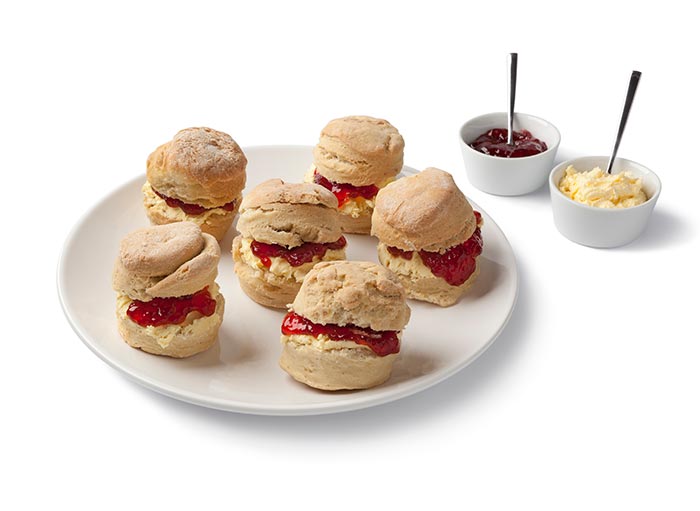 Easy
Cooking

West Dunbartonshire Mental Health Forum (WDMHF) offer easy cooking receipes for everyone. These recipes are easy to make and can help your mental health by eating the correct food.