David's Chicken

Ingredients
1kg chicken wings
2½ tbsp. of dark soy sauce
2 tbsp fish sauce
10 cloves of garlic crushed
150g ginger root
1½ tbsp sesame oil
1½ tbsp sesame seeds
Method
Pre heat oven to 180C.

Whizz the garlic, ginger, fish and soy sauce in a food processor to make a coarse puree.

Pour over the wings and mix thoroughly with the sesame oil, leave to marinate (overnight would be best but a few hours will also do).

Spread the wings onto a baking sheet, place in the oven for 20 mins.

Sprinkle the sesame seeds over the chicken wings and return to the oven for a further 25 mins or until golden brown.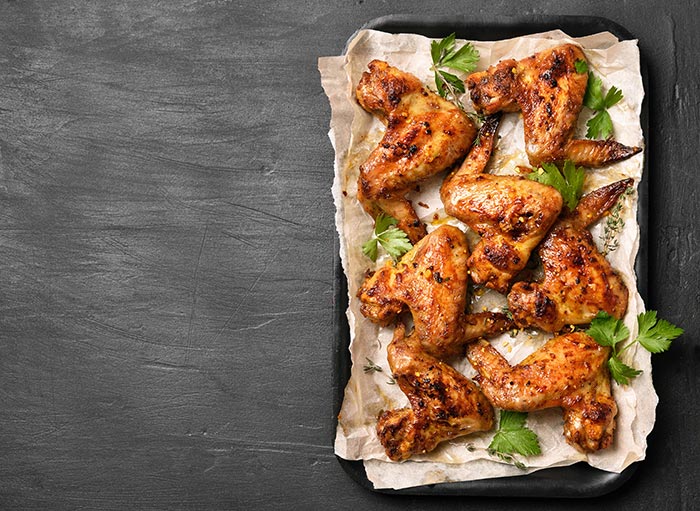 Easy
Cooking

West Dunbartonshire Mental Health Forum (WDMHF) offer easy cooking receipes for everyone. These recipes are easy to make and can help your mental health by eating the correct food.