Spiced Chicken

Ingredients
150g tomato puree
2 tsp cayenne pepper
2 tsp garlic salt
1 tbsp dried mixed herbs
Salt and black pepper
1 egg white
60g wholemeal roll, torn into pieces 12 skinless and boneless chicken thighs
Low calorie cooking spray
Method
Pre-heat your oven to 220 /Fan 200 / Gas 7 and line a baking sheet with greaseproof paper.

Mix the tomato puree, cayenne pepper, garlic salt and mixed herbs in a large bowl and season with salt and pepper.

Whisk the egg white in a bowl until stiff peaks form, then fold into the tomato puree mixture.

Blitz the torn roll in a food processor until you have fine crumbs, transfer onto a plate.

Dip the chicken thighs into the egg mixture and roll in the breadcrumbs to coat evenly. Arrange the pieces in a single layer off the prepared baking sheet. Spray with low calorie spray and bake for 25-30 minutes or until cooked through.

Serve with chips and corn on the cob.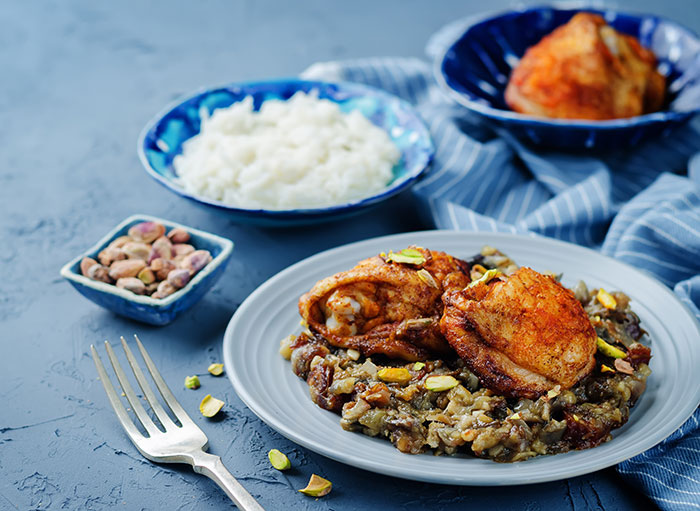 Easy
Cooking

West Dunbartonshire Mental Health Forum (WDMHF) offer easy cooking receipes for everyone. These recipes are easy to make and can help your mental health by eating the correct food.