Pork in Mushroom Sauce

Ingredients
50g butter
1 tbsp oil
400g pork fillets, sliced
1 large onion, sliced
250ml red wine
250g punnet mushrooms, sliced
1 tablespoon plain flour
284ml pot double cream
Salt and pepper to taste
Method
Pre-heat oven to 160C / Gas 3.

Melt the butter with the oil in a casserole pot and brown the pork in batches. Remove from the pan.

Add the onions and cook until soft.

Return the pork to the pan, season with salt and pepper and red wine.

Cover and cook in a pre-heated oven for 1hr 15 minutes.

Mix the flour and cream together.

Remove casserole from oven and stir in the cream mixture. Stir until the sauce has thickened slightly.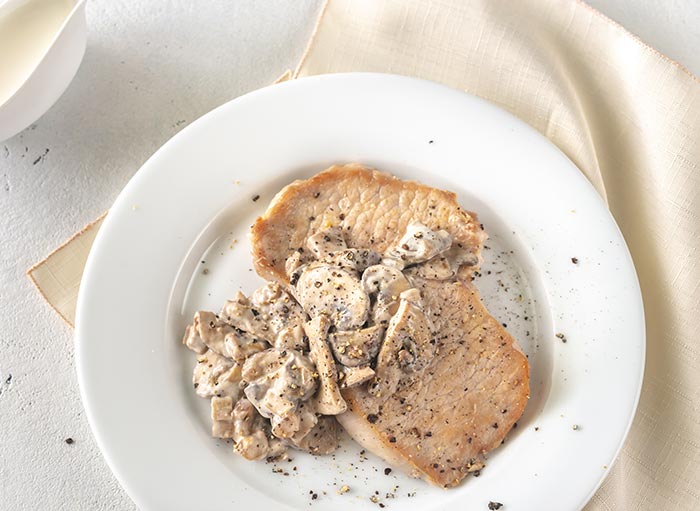 Easy
Cooking

West Dunbartonshire Mental Health Forum (WDMHF) offer easy cooking receipes for everyone. These recipes are easy to make and can help your mental health by eating the correct food.