How to Rocky Road Biscuit

Ingredients
2 medium sized bars of milk chocolate
Couple of handfuls of mini marshmallows 6 digestive biscuits broken into large chunks
Handful of raisins
Method
Melt the chocolate in a bowl suspended over a pan of boiling water, making sure the water does not touch the bowl.

Once the chocolate has melted add the rest of the ingredients and mix well, but make sure that you don't break up the biscuits too much.

Pour into a lined baking tray, level out and cool in a refrigerator for a few hours.

Once the mix has set, tip out and cut into squares.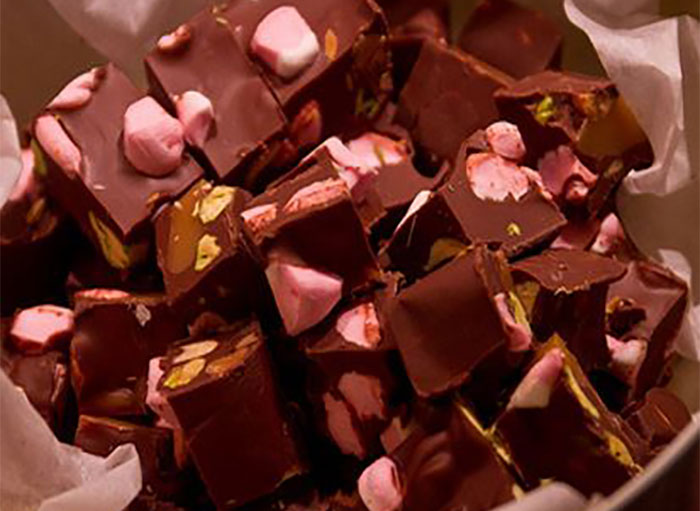 Easy
Cooking

West Dunbartonshire Mental Health Forum (WDMHF) offer easy cooking receipes for everyone. These recipes are easy to make and can help your mental health by eating the correct food.