Carrot, Lentil & Bacon Soup

Ingredients
1.2 litres of stock made up from 2 vegetable and 2 ham stock cubes
1 onion, chopped
1 garlic clove, finely chopped
1 bag of frozen peas
Dried mixed herbs
Salt and black pepper for seasoning
Ready cooked ham/gammon
Method
Put the ham and vegetable stock cubes, dried mixed herbs into a large pan with 1 litre of boiling water.

Add chopped onion, garlic and peas, bring back to the boil then reduce heat to cook at a brisk simmer for 10-15 minutes until the peas are tender.

Blend until smooth.

Chop cooked ham/gammon and add to the blended mixture.

Return to heat and heat throughout. Season to taste.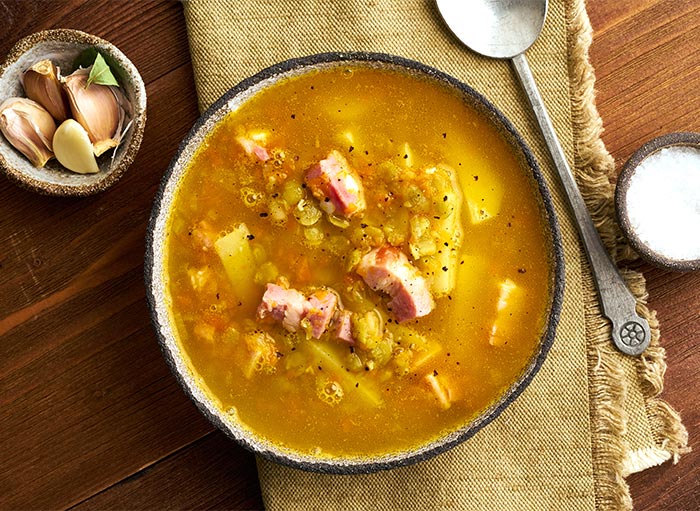 Easy
Cooking

West Dunbartonshire Mental Health Forum (WDMHF) offer easy cooking receipes for everyone. These recipes are easy to make and can help your mental health by eating the correct food.