Strawberry Trifles

Ingredients
200ml double cream, chilled
8 sponge fingers
6 tablespoons of muscat
6 tablespoons strawberry or raspberry coulis
250g strawberries or raspberries or a mix of both
200ml custard
Chocolate shavings to decorate
Method
Whisk the cream and set aside.

Cut the sponge fingers into small pieces and add to each glass.

Mix the muscat and fruit coulis in a bowl. Pour 2 tablespoons of the coulis mixture into each glass. Add the berries, keeping a few aside. Pour the custard over the berries, add the whipped cream and top with the remaining berries and chocolate shavings.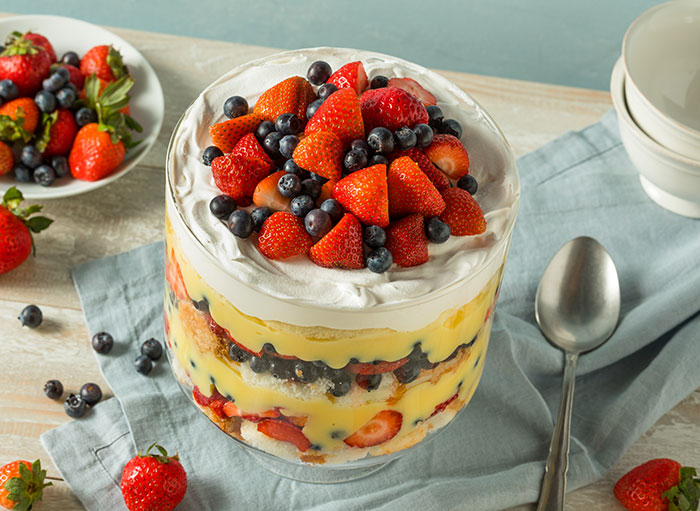 Easy
Cooking

West Dunbartonshire Mental Health Forum (WDMHF) offer easy cooking receipes for everyone. These recipes are easy to make and can help your mental health by eating the correct food.