Chicken Pesto Crepe

Ingredients
Filling
200g chopped cooked chicken
30g olive oil
1 shallot onion, finely chopped
100g pesto sauce
10g pine nuts
50g grated cheddar cheese

Crepe
70g all-purpose flour
125g milk
1 egg
10g sugar
Pinch of salt
40g unsalted butter (melted)
Method
Filling
Heat the oil, stir in onion and gently fry until golden brown. Stir in cooked chicken, pesto sauce and pine nuts. Season with salt and pepper and cook until the chicken is heated through. Remove from heat, sprinkle with some cheese.

Crepe
Whisk all ingredients together in a bowl and leave to stand for 10 mins. Heat a lightly greased shallow pan over medium heat, pour half of the batter into the pan, tilt the pan until crepe evenly spread and cook for 2-3 mins, flip over add the filling. Fold crepe over filling and serve.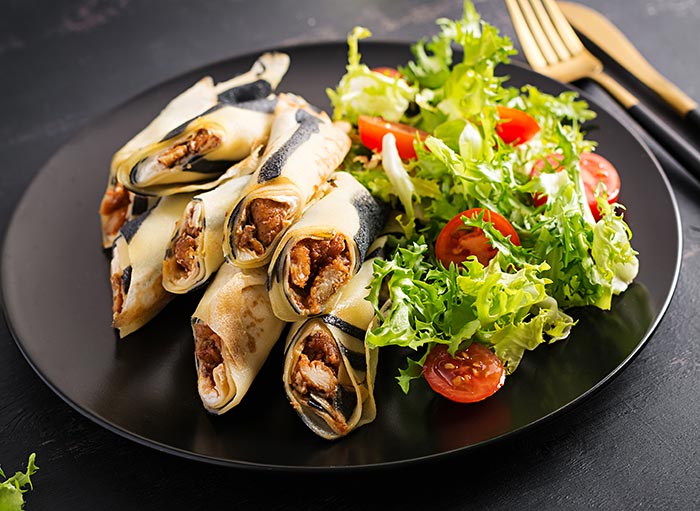 Easy
Cooking

West Dunbartonshire Mental Health Forum (WDMHF) offer easy cooking receipes for everyone. These recipes are easy to make and can help your mental health by eating the correct food.