Carrot, Lentil & Bacon Soup

Ingredients
3 chicken breast, diced
4 carrots, peeled and sliced
3 celery sticks, chopped
3 chicken stock pots
1 pint of chicken stock
1 potato, peeled and diced
1 tbsp cornflour
3 white onions, diced
4 mini red peppers, diced
Method
Heat a splash of oil in a large soup pot.

Add diced chicken, carrots, celery, potato and onion, stir on medium heat for 5 minutes.

Add stock pots and 1 pint of chicken stock to boiling water. Add chicken, carrots, celery potato and onion to boiling water and simmer for 20 mins until tender.

Blend soup then add diced red peppers, return to heat and heat throughout. Season to taste.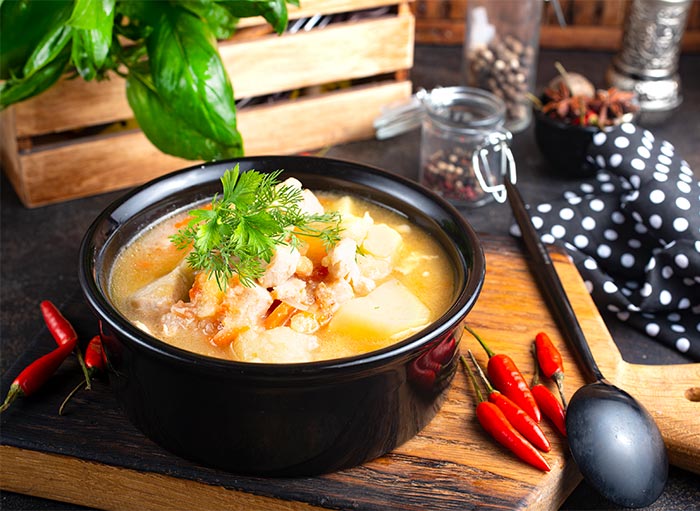 Easy
Cooking

West Dunbartonshire Mental Health Forum (WDMHF) offer easy cooking receipes for everyone. These recipes are easy to make and can help your mental health by eating the correct food.