How to Empire Biscuits

Ingredients
250g plain flour, sifted
250g butter
125g castor sugar
Jam of choice
Icing sugar and jelly tots for decorating
Method
Pre heat oven to 180C. Line a baking tray with greaseproof paper.

Cream butter and sugar, add egg and then add the flour. Make into a stiff paste, roll out and cut into rounds with either a cutter or a cup. Place on baking tray and bake until slightly brown. Remove and allow to cool.

When cold, spread with jam on one side of the round and sandwich with another round on top. Make icing sugar as per packet instructions, ice your biscuit and place jelly tot in the middle of the icing.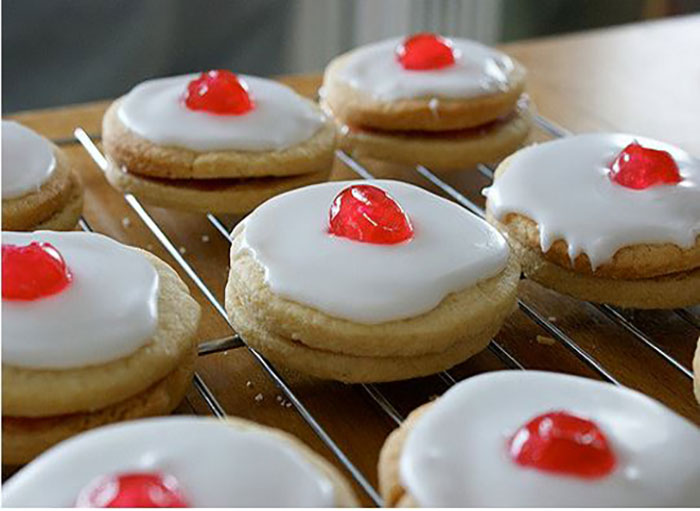 Easy
Cooking

West Dunbartonshire Mental Health Forum (WDMHF) offer easy cooking receipes for everyone. These recipes are easy to make and can help your mental health by eating the correct food.