Bruschetta

Ingredients
1 garlic baguette cut into slices
8 plum tomatoes, diced
Half a bunch of fresh basil, chopped
Half a red onion, finely chopped
Salt and pepper for seasoning
Method
Preheat oven according to packet instructions and cook garlic baguette.

Combine tomato, basil and red onion in a small mixing bowl and season to taste.

Remove bread from oven and transfer to a large serving platter, let bread cool and top with the tomato mixture and serve.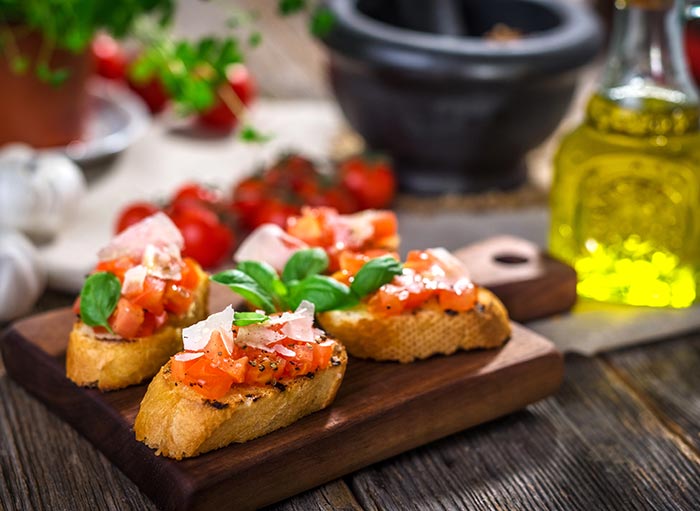 Easy
Cooking

West Dunbartonshire Mental Health Forum (WDMHF) offer easy cooking receipes for everyone. These recipes are easy to make and can help your mental health by eating the correct food.