How to Carrot Cake

Ingredients
Cake
8oz wholemeal flour
8oz brown sugar
4 tsp baking powder
2 tsp cinnamon
1 tsp salt
Half a cup of melted butter or oil 4 eggs
Half cup of chopped walnuts
14 oz finely grated carrot
Zest of an orange

Icing
250g of icing sugar
3oz cream cheese
1 tsp vanilla essence (extract)
3oz butter
Method
Pre heat oven to 180/160 Fan / Gas 4. Line either 2 loaf tins, square cake tin or round cake tin with greaseproof paper.

Mix the dry ingredients together and then add the walnuts and carrots, mixing well. Beat the eggs and then add the butter (or oil) and mix well. Pour the mixture into cake tin. Bake for 60 mins or until cake baked. Remove and allow to cool.

Make the icing by beating all the ingredients together and once cake has cooled, decorate the cake with the icing.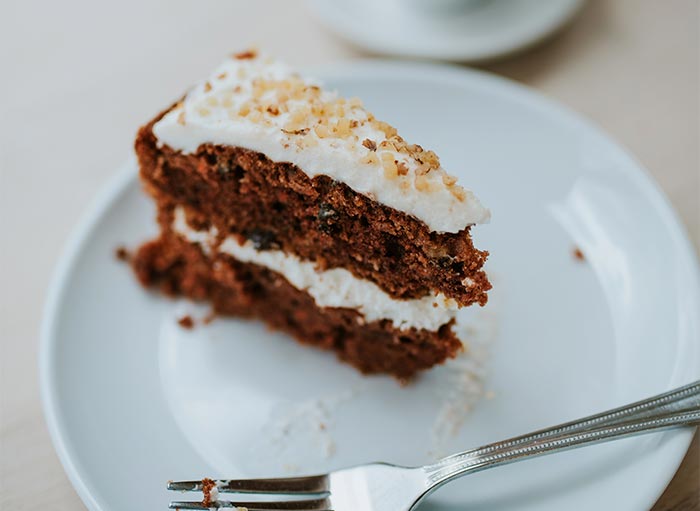 Easy
Cooking

West Dunbartonshire Mental Health Forum (WDMHF) offer easy cooking receipes for everyone. These recipes are easy to make and can help your mental health by eating the correct food.