Turkey & Pepper Stir Fry

Ingredients
2 tsp sunflower oil
1 clove garlic (crushed)
75g turkey (diced)
0.5 red pepper, finely sliced
0.5 green pepper, finely sliced
1 spring onion, finely sliced
2 tsp soy sauce
2 tbsp water
1 tbsp orange juice
1 tsp ground ginger (optional)
½ cup brown rice (or 1 block of noodles)
Method
Heat the oil in a large frying pan and fry the garlic and turkey over a medium heat for 5 minutes, stirring constantly. Add the peppers and onions and fry for another minute, until soft.

Stir in the soy sauce, water, orange juice and ground ginger and cook for a further 3 – 4 minutes over a medium heat. Serve with brown rice.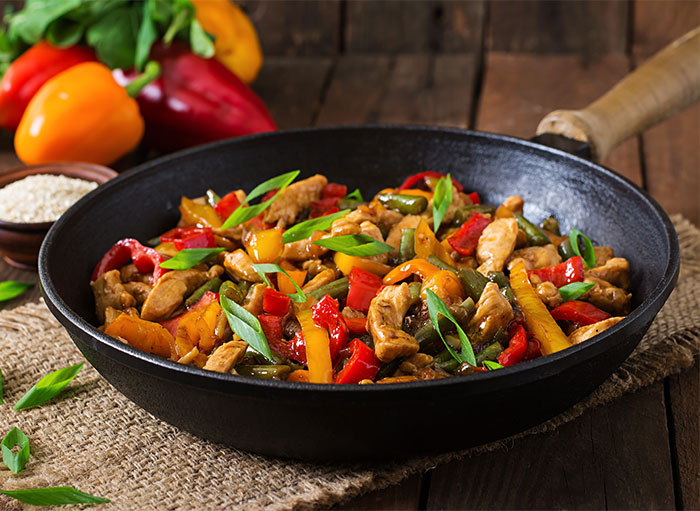 Easy
Cooking

West Dunbartonshire Mental Health Forum (WDMHF) offer easy cooking receipes for everyone. These recipes are easy to make and can help your mental health by eating the correct food.