Easy Chicken Tikka

Ingredients
4 tbsp of tikka spice mix
4 tbsp of fat free natural yogurt
2 tbsp of lemon juice
4 skinless boneless chicken breasts
400g fat free natural fromage frais
4 tbsp of smoky paprika
Method
Preheat grill to a moderate heat. Cut chicken into bite size cubes and set aside.

In a large bowl mix yogurt, lemon juice, tikka spice and smoky paprika. Add chicken to the mix and marinate in the fridge for 2-3 hours.

Remove chicken from fridge and bring back to room temperature.

Grill the chicken, turning occasionally for around 10-15 minutes or until chicken is cooked through.

Place cook and chicken into a pot and add any remaining mixture and fromage frais, heat very gently on a low heat as the fromage frais may curdle if cooked quickly.

Serve chicken tikka with rice and add a pinch of smoky paprika.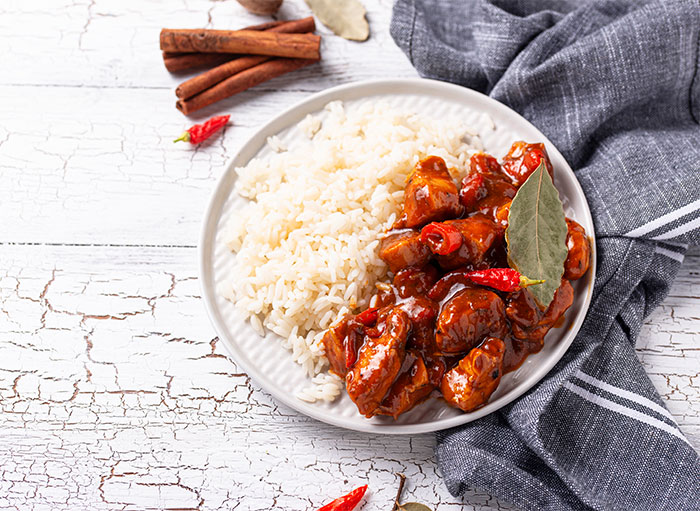 Easy
Cooking

West Dunbartonshire Mental Health Forum (WDMHF) offer easy cooking receipes for everyone. These recipes are easy to make and can help your mental health by eating the correct food.