Prawn Salad with Chilli Dressing

Ingredients
For the Salad

240g cooked new potatoes
160g cherry tomatoes, halved
Cos lettuce
280g cooked shelled prawns

For the dressing

1 tbsp olive oil
2 tsp clear honey
Juice of half a lime
Quarter of small green chilli, seeded and chopped
1 tbsp fresh coriander leaves, finely chopped
Method
Make the dressing by mixing all the ingredients together in a bowl, place the prawns in a bowl and pour over the dressing. Cover and refrigerate until you are ready to make the salad (no longer than a few hours)

Cut the new potatoes into quarters. Arrange half the lettuce, potatoes and tomatoes on each plate.

Spoon half the prawn mixture onto each salad and serve.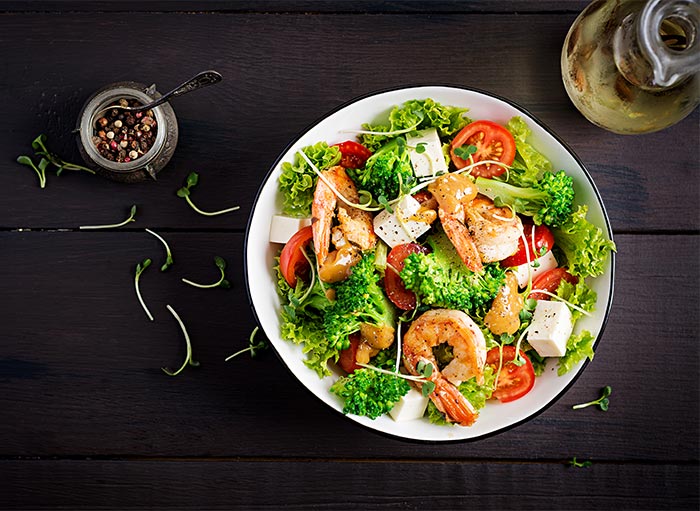 Easy
Cooking

West Dunbartonshire Mental Health Forum (WDMHF) offer easy cooking receipes for everyone. These recipes are easy to make and can help your mental health by eating the correct food.