Spicy Bean Stew

Ingredients
Splash of vegetable oil
Tin of baked beans
3 rashers of turkey bacon / normal bacon
1 onion, finely chopped
1 red pepper, finely chopped
6 chopped mushrooms
1 tsp chilli powder (more or less to taste)
½ tsp garlic salt
½ tsp ground black pepper
1 oxo vegetable stock cube
Method
Heat vegetable oil in a pot, add the bacon, onion, pepper and fry gently until soft. Add the mushrooms and fry for a further few minutes. Add the tin of baked beans and heat through, add the chilli powder, garlic salt, black pepper and finally crumble the vegetable stock cube into the pot, stir and allow to simmer for a few minutes, add water if it seems too thick.

For a tasty vegetarian dish, leave out the bacon. Serve with a baked potato and salad.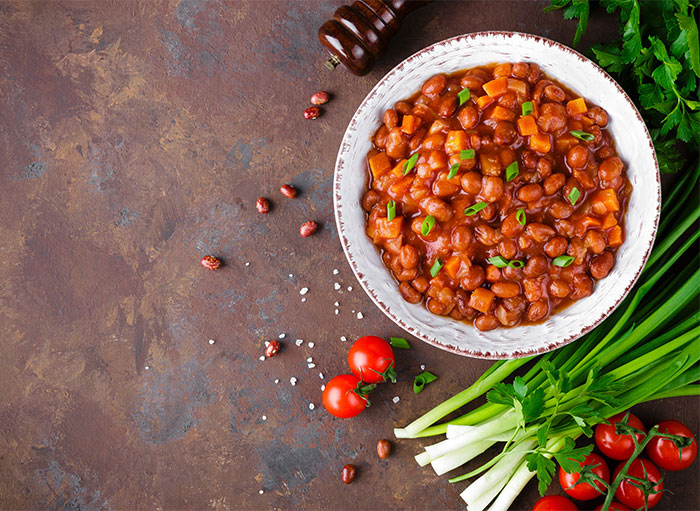 Easy
Cooking

West Dunbartonshire Mental Health Forum (WDMHF) offer easy cooking receipes for everyone. These recipes are easy to make and can help your mental health by eating the correct food.