Butternut Squash Soup

Ingredients
25g butter
1 small onion, chopped
1 medium carrot, chopped
2 medium potatoes, cubed
1 medium butternut squash - peeled, seeded and cubed
500ml chicken stock
Salt and black pepper for seasoning
Method
Melt the butter in a large pot, cook the onion, carrot, potatoes and squash for 5 minutes, or until lightly browned. Pour in enough of the chicken stock to cover vegetables. Bring to the boil. Reduce heat to low, cover pot and simmer for 40 minutes or until the vegetables are tender.

Transfer the soup to a blender and blend until smooth. Return the pot and mix any remaining stock. Season to taste. Serve.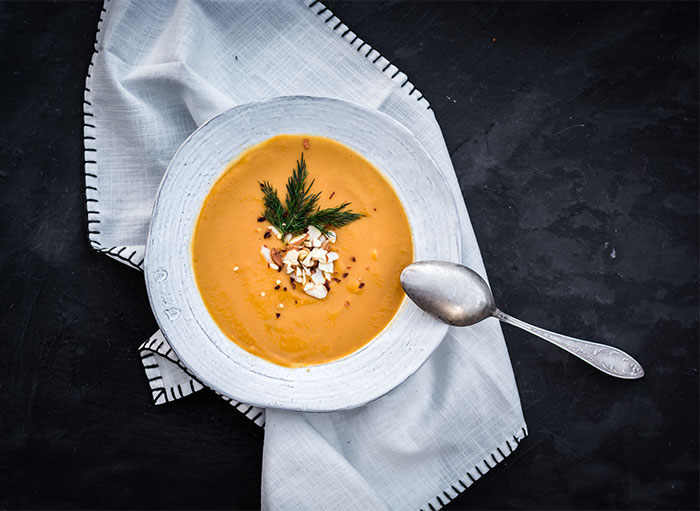 Easy
Cooking

West Dunbartonshire Mental Health Forum (WDMHF) offer easy cooking receipes for everyone. These recipes are easy to make and can help your mental health by eating the correct food.