Spanish Style Risotto

Ingredients
300g cherry tomatoes
1 onion, finely chopped
3 tsp olive oil
300g risotto rice
4 boneless chicken thighs (diced)
200g chorizo, chopped or sliced
Generous pinch saffron strands
0.5 tsp smoked paprika
1 litre hot chicken stock (low salt stock cube)
8 large raw prawns
Handful of mussels
Method
Heat the oven to 220̊C/ gas mark 8. Put the cherry tomatoes in a roasting tin and cover with the onion, chopped garlic and olive oil.

Roast for 20mins until the tomatoes have softened.

Stir in the rice, chicken pieces, chorizo, saffron, paprika and the chicken stock. Continue cooking for 20 mins in the uncovered tin until the grains are tender and the stock has been absorbed.

Stir in the prawns and return to the oven for another 5 mins.

Clean the mussels under running water, if any of the shells have opened, give them a firm tap against the counter and they should close straight away, discard any mussels that remain open.

Add the mussels to the tin and bake for a further 5 minutes. Discard any mussels that haven't opened after cooking. Serve.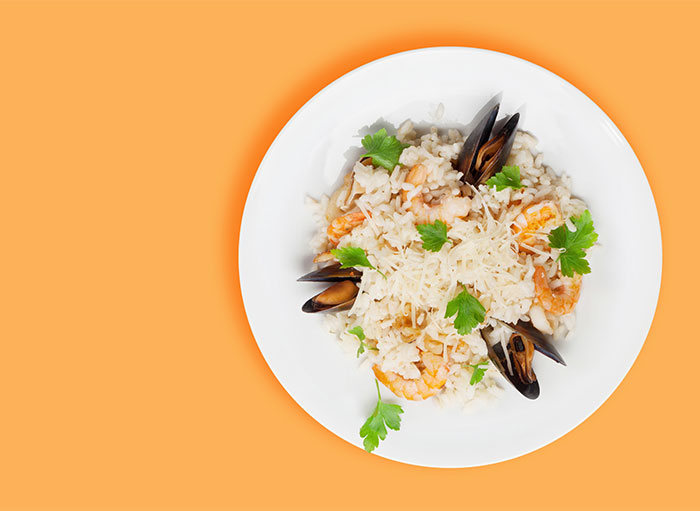 Easy
Cooking

West Dunbartonshire Mental Health Forum (WDMHF) offer easy cooking receipes for everyone. These recipes are easy to make and can help your mental health by eating the correct food.