Chicken Salad Pittas

Ingredients
1 pack of large white pitta bread (6 pack)
200g pack chargrilled chicken breast slices
125g spring onions (thinly sliced)
100g radish (finely chopped)
¼ cucumber (finely diced)
1 avocado (peeled, de-stoned and finely chopped)
140g mayonnaise\1 tbsp pesto
Method
Pre heat the oven to 200C/400F/Gas Mark 6.

Wrap the pitta breads in foil and place in the oven for 5 mins to warm through.

Meanwhile chop the chicken breast slices into small pieces and add to a bowl. Mix the remaining ingredients in a bowl.

Take the pitta breads out of the oven and cut them in half, gently forming a pocket. Stuff the Pitta Bread with the chicken and salad mixture and serve.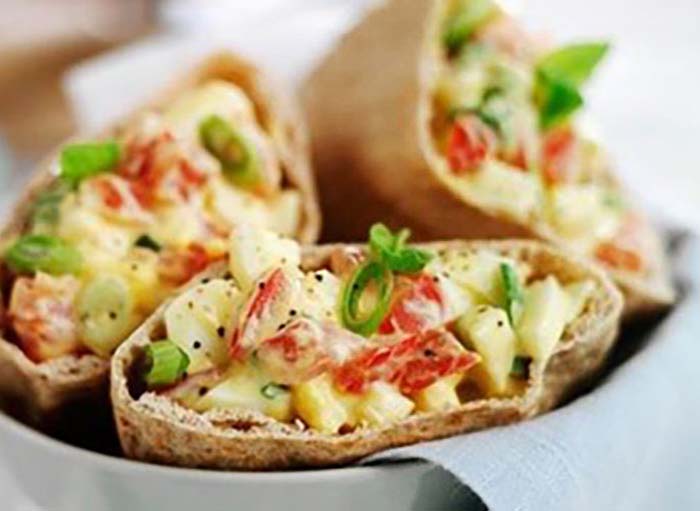 Easy
Cooking

West Dunbartonshire Mental Health Forum (WDMHF) offer easy cooking receipes for everyone. These recipes are easy to make and can help your mental health by eating the correct food.