Helen's Healthy Corned Beef Bake

Ingredients
I tin or 340g corned beef
1 tub or 200g cottage cheese
3 medium eggs
1 onion diced
Mixed herbs
Method
Pre heat oven to 200C / Gas Mark 6.
Mix corned beef in a bowl with diced onion.
Spread mixture into a deep ovenproof dish and flatten.
Mix cottage cheese with three eggs and pour mixture over corned beef mixture.
Sprinkle lightly with mixed herbs and bake in oven for approximately 20 minutes or until golden brown.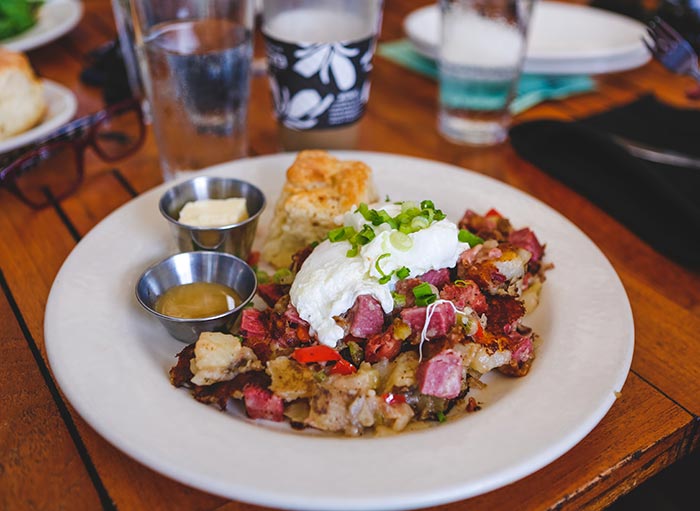 Easy
Cooking

West Dunbartonshire Mental Health Forum (WDMHF) offer easy cooking receipes for everyone. These recipes are easy to make and can help your mental health by eating the correct food.