Easy Chilli Con Carne

Ingredients
1 kg beef mince
2 large onions
2 cloves garlic
2 tins chopped tomatoes
3 tbsp gravy powder
1 - 3 tablespoons of chilli powder
1 tbsp cumin
1 tin kidney beans
1 packet of frozen mixed peppers
Method
Chop the onion and garlic and add to the pan with the mince, fry until browned. Drain off the kidney beans, wash and add to the pan. Add the frozen mixed peppers and chopped tomatoes. Add the chilli, depending on how hot you like it. Add the cumin.

Let the chilli simmer then add gravy powder to the mixture to thicken. Serve with rice.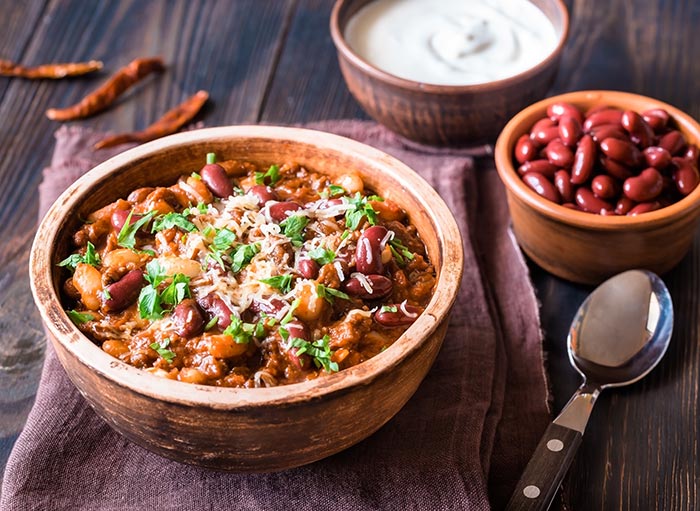 Easy
Cooking

West Dunbartonshire Mental Health Forum (WDMHF) offer easy cooking receipes for everyone. These recipes are easy to make and can help your mental health by eating the correct food.