How to Microwave Clootie Dumpling

Ingredients
300ml of water or milk
125g dark brown sugar
125g margarine or butter
1 tbsp ground cinnamon
2 tbsp mixed spice
450g mixed dried fruit
225g plain flour
1 tsp bicarbonate of soda
2 eggs beaten
Method
In a pot, place water, sugar, margarine, cinnamon, spices and fruit. Mix ingredients well, bring to the boil and simmer for 3 minutes. Set aside to cool.

Meanwhile, line a pudding bowl with cling film, sieve the flour and bicarbonate of soda together, add the eggs and pour your cooked fruit mixture into the flour. Mix well together and pour into our prepared bowl. Do not cover. Cook for 9 minutes on full power in the microwave.

Allow to cool and serve.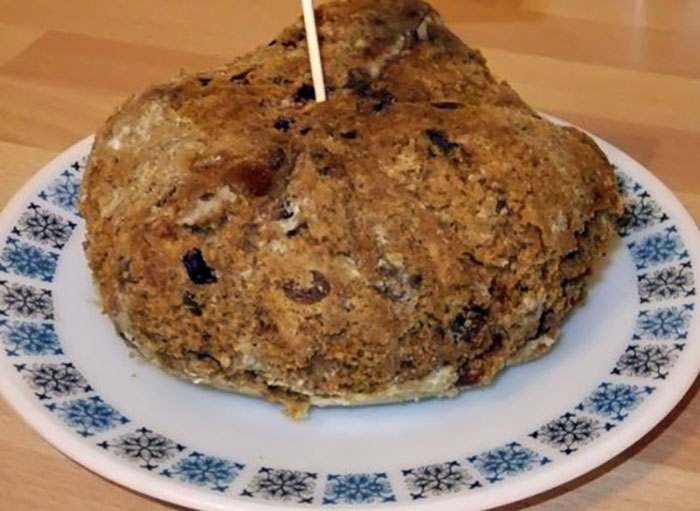 Easy
Cooking

West Dunbartonshire Mental Health Forum (WDMHF) offer easy cooking receipes for everyone. These recipes are easy to make and can help your mental health by eating the correct food.