Haggis Pakora

Ingredients
One small haggis
0.5 tsp ground turmeric
0.5 tsp chilli powder
0.5 tsp ground coriander
0.5 tsp ground cumin
0.5 tsp tandoori masala powder
0.5 tsp salt
5 tbsp gram flour (chickpea or besan flour)
Vegetable oil
Method
Cook the haggis according to the packaging recommendations. Season with turmeric, chilli powder, ground coriander, cumin, tandoori masala and salt. Shape into balls.

Add gram flour and just enough water to create a smooth heavy mixture that clings to the haggis, coat well.

Heat a large pot of oil over a medium heat. Add one ball of mixture by the spoonful and fry until golden and crispy.

Scoop out of oil with a slotted spoon and drain on kitchen towels. Serve hot with a variety of dipping sauces.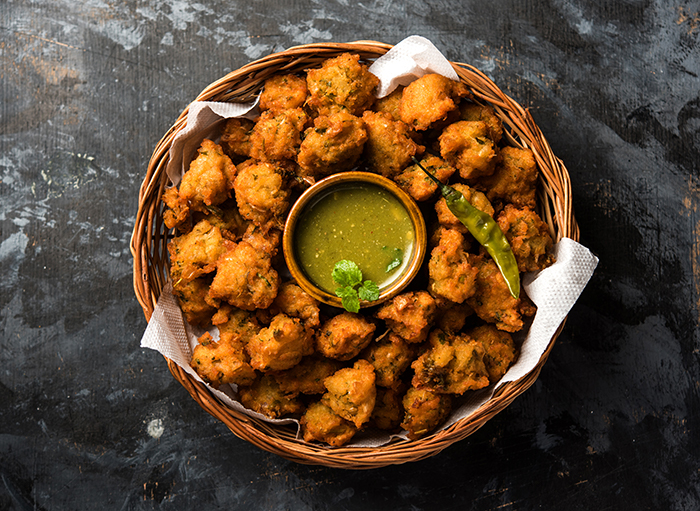 Easy
Cooking

West Dunbartonshire Mental Health Forum (WDMHF) offer easy cooking receipes for everyone. These recipes are easy to make and can help your mental health by eating the correct food.