Chicken and Mushroom Fried Rice

Ingredients
375g uncooked white rice
1 knob butter
2 skinless chicken breasts fillets, diced
Salt to taste
2 eggs, beaten
75g mushrooms, sliced
2 spring onions, chopped
1 tablespoons soy sauce, or to taste
Method
Cook rice according to packet instructions. Allow to cool.

Heat butter in a large pan over a medium /high heat. Brown chicken in butter and season with salt to taste. Once cooked through and no longer pink in the centre, remove chicken from pan and set aside.

Transfer cooked rice to the pan in which the chicken was cooked, stirring to brown In a separate pan, lightly scramble the eggs, then add this to the rice.

Stir in chicken, mushrooms, spring onions and soy sauce. Serve immediately.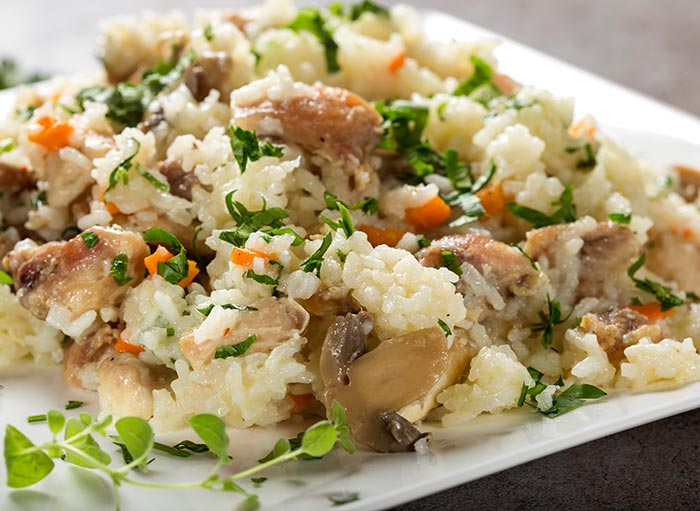 Easy
Cooking

West Dunbartonshire Mental Health Forum (WDMHF) offer easy cooking receipes for everyone. These recipes are easy to make and can help your mental health by eating the correct food.