How to Make Caramel Shortbread

Ingredients
Biscuit Base
200g plain flour
150g margarine
75g caster sugar

Filling
25g margarine
25g soft brown sugar
A large tin of condensed milk

Topping
200g cooking chocolate
Method
Preheat oven to 170C/ Fan 160C. Line a 23 cm square cake tin with greaseproof paper.

Rub the margarine and flour together in a bowl until you have a mix which is similar to breadcrumbs. Stir in the sugar. Spread the mixture evenly into the cake tin. Bake for approximately 35 minutes until it is golden brown. Remove and allow to cool.

Heat the filling ingredients together in a pot, making sure that you stir it constantly (otherwise it will stick) until it begins to simmer. Continue stirring until it thickens (which it should do in a few minutes). Spread the filling evenly over the base and again allow to cool.

Melt the chocolate according to packet instructions and spread over the filling. When cooled, cut into squares.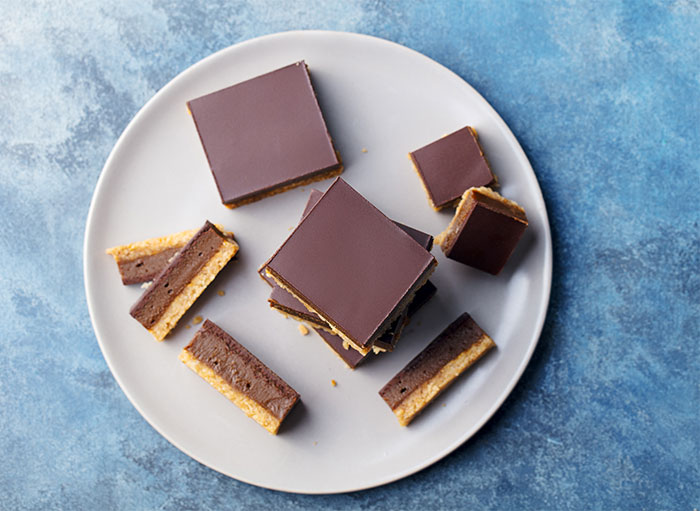 Easy
Cooking

West Dunbartonshire Mental Health Forum (WDMHF) offer easy cooking receipes for everyone. These recipes are easy to make and can help your mental health by eating the correct food.