Beef Satay Skewers

Ingredients
6 tbsp dark soy sauce
Juice of 2 limes
1 level tbsp smooth peanut butter
1 level tbsp sweet chilli sauce
600g lean beef frying steak, fat removed and cut into strips
Bag of mixed salad to serve
Method
Mix the soy sauce, lime juice, peanut butter and sweet chilli sauce in a glass/ceramic/plastic bowl and season to taste.

Add the beef strips to the mixture, toss to coat evenly and leave to marinate for a minimum of 15 minutes, if you have time chill overnight in the fridge for an even deeper flavour. Preheat the grill to high.

Thread the beef strips on to skewers and grill for 3-4 minutes on each side or until cooked to your liking.

Arrange the salad on a plate, top with the satay skewers.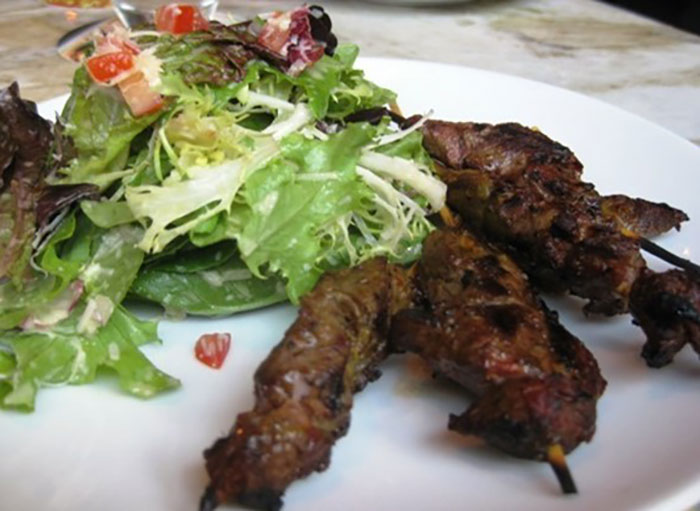 Easy
Cooking

West Dunbartonshire Mental Health Forum (WDMHF) offer easy cooking receipes for everyone. These recipes are easy to make and can help your mental health by eating the correct food.