Chicken Chow Mein

Ingredients
250g medium egg noodles
2 tablespoons oil
1tablespoon sesame oil
2 garlic cloves, peeled and finely chopped
4 chicken breasts cut into thin strips
1 large red pepper, thinly sliced
110g tinned sweetcorn
8 spring onions, trimmed and cut into thin strips
3 tablespoon light soy sauce
Method
Put a large pan of water on to boil, then add the noodles, boil according to packet instructions.

Heat both the oils in a large saucepan or wok, add the garlic and stir fry for about 30 seconds.

Add the chicken and stir fry for 5 minutes or until cooked. Remove from the pan with a draining spoon and set aside.

Add the pepper and stir fry for 4 minutes, then add the sweetcorn and stir fry for 1 minute. Add the spring onions and stir fry for 1 minute.

Return the chicken and noodles to the pan. Add the soy sauce and heat through tossing to mix for 2 minutes.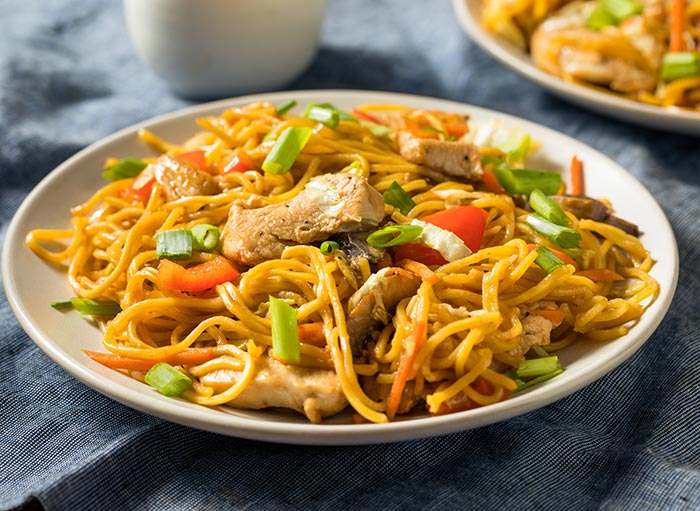 Easy
Cooking

West Dunbartonshire Mental Health Forum (WDMHF) offer easy cooking receipes for everyone. These recipes are easy to make and can help your mental health by eating the correct food.