Creamy Chicken Carbonara

Ingredients
0.5 500g packet penne pasta
2 tbsp of olive oil
2 chicken breasts, cubed
2 cloves of garlic, crushed
1 large onion, chopped
6 mushrooms, chopped
Freshly parsley or dried parsley
1 carton of cream
1 packet of grated parmesan cheese
Salt and pepper for seasoning
Method
Boil a pot of water. Add half a bag of penne pasta to boiling water. Bring back to the boil and cook for 10 minutes, once cooked remove and drain.

Take a non stick pan and heat the olive oil, fry the chicken on a medium to high heat turning occasionally.

Once all the chicken has turned white add the garlic, black pepper and onion, stirring all the time. Once the onions start to soften add the pepper and mushrooms and again keep stirring. Once the chicken and vegetables have been frying for about 10 minutes lower the heat. Be careful not to allow the peppers and mushrooms to overcook, the peppers should still be a little crunchy.

Once the temperature of the food has lowered pour over the cream – use it all.

Mix all the ingredients on a low heat once the cream starts to simmer add the parsley, then add all the cheese, it should melt in as you add it again keep mixing the mixture.

Allow to simmer for around 5 minutes on the low heat, add pasta to chicken and cream sauce mix and serve.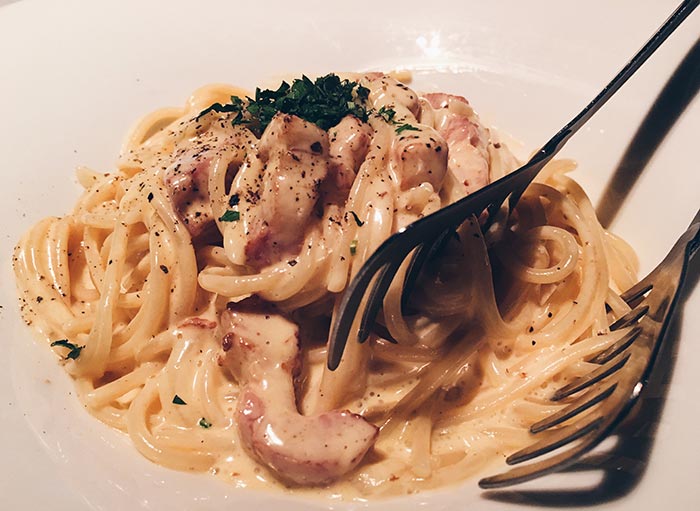 Easy
Cooking

West Dunbartonshire Mental Health Forum (WDMHF) offer easy cooking receipes for everyone. These recipes are easy to make and can help your mental health by eating the correct food.