Chicken, Coleslaw & Houmous Wraps

Ingredients
4 tortilla wraps
1 pack chicken breast fillets
1 small red onion
¼ iceberg lettuce
150g coleslaw
150g houmous
splash of olive oil
Black pepper for seasoning
Method
Pre heat oven to 200C/400F/Gas Mark 6.

Place the chicken fillets onto a baking tray, drizzle over a little olive oil and sprinkle with black pepper. Roast for 10 mins.

Peel and thinly slice the red onion. Once cooked, slice the chicken into thinner strips.

Put the wraps into the oven for 1 min, remove from oven and spread each wrap with a quarter of the houmous, top with the lettuce leaves, chicken, coleslaw and red onion, roll wrap and slice in half. Serve.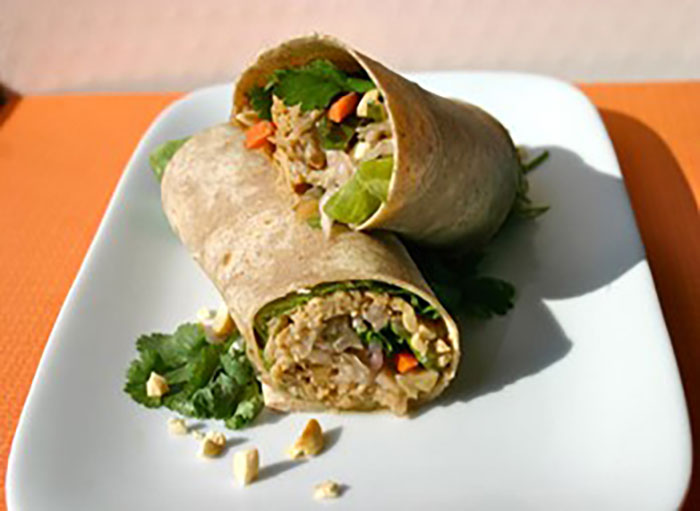 Easy
Cooking

West Dunbartonshire Mental Health Forum (WDMHF) offer easy cooking receipes for everyone. These recipes are easy to make and can help your mental health by eating the correct food.